Memorials

We would like to offer this space for Trucker family and friends to honor their Trucker's past.
Please use the contact form to submit your information.
Include the name, date of birth and death and a short memorial to their life. If you like, you can send a photo attachment using the form. If your loved one has an online obituary you wish to link to or use as the memorial, please feel free to send the link.
I wonder if there is a highway
Out there somewhere beyond time,
Where hills and plains stretch forever
And the stars will always shine.
And on this endless highway
The speed will always be right,
The coffee settles smoothly,
And the load is always light.
There will be no complaints or deadlines
Merely smiles at both beginning and end.
And somewhere on that endless highway,
Travels a man I called my friend.

This is dedicated to a fine gentleman, a father, a grandfather, a husband, and a dear friend -- Pat Cummings.
ęClio do not copy without written permission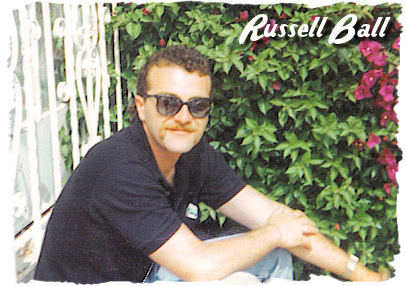 Russell W. Ball
Russ died 3/04. He was a driver most of his career with Crete Carrier, eventually becoming Asst. Term. Manager for Crete in Salt Lake. He was well respected, in both positions. But he was a husband and a father first. Family ALWAYS came first. Even if he was on the road, he was a very hands on father and husband. Our love for him can not be described. I know he is watching over us. I just started dating this year and recently met someone and can feel his approval. Our happiness meant the world to him, and I'm certain it still does. He is a man who is missed greatly, but will always be part of us. Russ, keep looking over "Our" boy. (he knows what that means)
Lynda & Mathew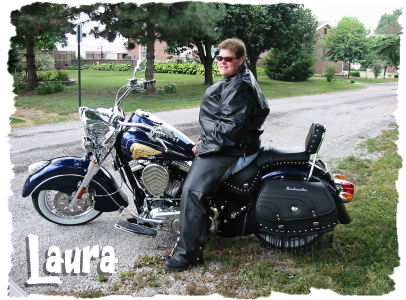 Laura
This is my best friend Laura she loved being a trucker. She died too soon by her own hand. Big trucks and motorcycles led her to her grave instead of limos. She was the best friend a person could ever have.
Rebecca Ascolese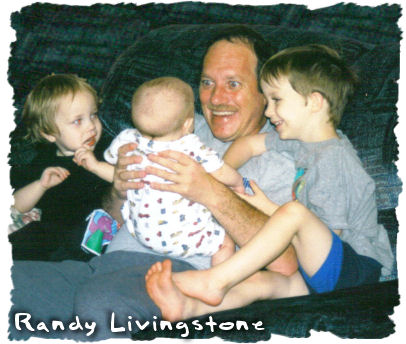 In Memory of Randall Franklin Livingstone (Randy) August 15, 1962 - January 16, 2006
Sweet Randy, you will be in our hearts and souls forever. Our memories of you will bring smiles of joy and laughter until we meet again.
Love always,
Your friends and family
online memorial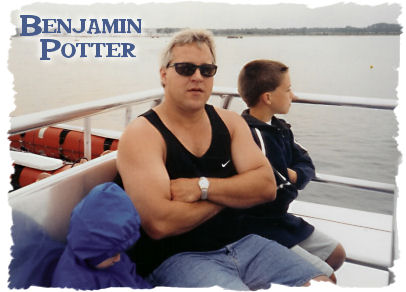 In Memory of Benjamin E. Potter 12-6-60 to 1-4-06
Beloved husband and father of Deborah, Travis, Chelsea, Garrett, and Ethan. You will never be forgotten, always by our side, always in our memories and thoughts, that can never be taken away! Love Always, Deborah Potter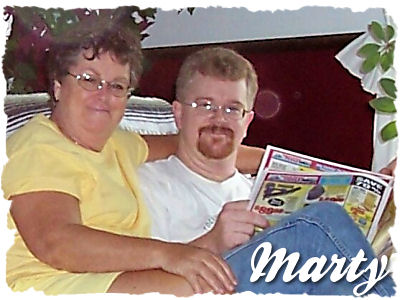 Marty
Last photo of Marty and his mom before he passed.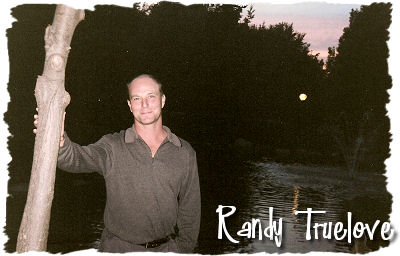 Randy Truelove (Sept 1964 - June 2005)
Husband, Father, Provider, & Friend. The highway claimed you in the twilight hours of that summer night.
With the Grace of your Heavenly Father, you lived, loved, achieved. Taken in an instant, your work was done. Your memory will fondly live on in our hearts. Karen, James & Matthew
Gary W. Davis (2/3/56 - 2/12/04)
"A heart is not judged by how much you love but by how much you are loved by others." Gary was a wonderful husband, father and friend. He will always be..."Unforgettable".
garywdavis.com
In Honor Of A Wonderful Man
John Sr. (-June 1999) Aged: 67
A former trucker
I would like to Honor my my husband's grandpa. He was very special special person in our lives, especially to my husband. He listened and knew just the right words to say to bring comfort into my husband's and my life. We miss him deeply.

.:: ATW TIP JAR ::.
For every $10 donated, you will receive one entry for a random drawing for one large mug from TheTruckStopShop.com
Amber Alert :: Missing Children
Spread the Word :: Link to Us :: Contact ATW ::Advertise on ATW :: Visitor Comments :: Who is A Truckers Wife?
Design Services :: Published Articles, Awards & Mentions :: Site Map :: Site Search
� 2003-2011 ATruckersWife.com All Rights Reserved - Graphics, Images and content may not be copied or reproduced.
Webmaster | DISCLAIMER | Privacy Policy
Webdesign by Designed By A Truckers Wife